Tax Office & Associates™ provides Loan Signing Agent services through its wholly owned subsidiary, Legacy Notary Services™.
Our Certified Loan Signing Agents provide superior bilingual real estate closing assistance with loan documents received from a Lender, Title Company or Escrow Office in both English and Spanish.
As part of our professional commitment to the quality of our work, we remain part of your team and available to you 24/7 until loan funding is complete.
We walk our signers through their paperwork, locate crucial information, identify documents to notarize according to California state law and specify correct signing methods based on varying lender requirements.

Loan Signing Services:
Loan Document Pickup & Delivery (local areas)
Drop-off to courier upon signing completion, with confirmation email/tracking information

Loan Document Signing Fees (Travel Fees included in Loan Packages 0-15 miles round trip):
In office (lender or escrow) Loan Signing = $150.00
Refinance = $175.00 includes Local Mobile Notary to client home, (documents were FedEx'd directly to borrower; this fee can increase with more than 2 signers on the loan)
E-Doc's = $25.00 additional (Signing Agents prints documents and delivers to signing appointment)
Faxbacks/Scanbacks = $25.00 additional
Reverse Mortgage = $250.00

Miscellaneous services and Other Fees:
Courier services = varies according to mileage
Faxbacks = $.50 per page
E-Doc's = $.50 per page
Photocopies = $.45 per page
Notary Signing Cancellation Fee = $50.00 *(if 24 hour notice not given)
Schedule Appointment: To make an appointment or to obtain a free quote, call 707-285-7105 or email our office at LegacyNSA@outlook.com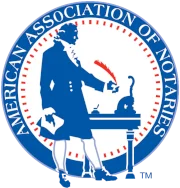 Disclaimer: Notary Public is not an attorney and cannot give legal advice.