Tax Office & Associates™ provides Mobile Notary Public services through its wholly owned subsidiary, Legacy Notary Services™
Mobile notary services for all your notary needs in both English and Spanish. We are a locally owned Petaluma business serving the North Bay-specializing in Sonoma, Marin and Napa counties. Call us now at 707-285-7105 to schedule appointment or to obtain a free quote or email our office at LegacyNSA@outlook.com
MOBILE FEES
Minimum Includes:
$75 Travel Charge (within 25 Miles Round Trip of Petaluma, CA)*
1 Notarized Signature ($15)
Maximum 30 minutes at location
26+ Miles = $1.50 per mile
* Travel charges are additional and are calculated for each individual appointment as a separate fee from the notarization and will differ depending on distance and time to the location.
Emergency Notarization (within 2 hours of notice):
Additional $75.00 + Above Minimum Fees
Local Jails (Sonoma, Marin, and Napa Counties)
2 hours allotted = $150.00 + Above Minimum Fees
Prepaid in advance
Before and After Hours:
Before 8:00 a.m. and after 8:00 p.m. = $45.00 + Above Minimum Fees
OTHER FEES
Cancellation Charge: Any appointment canceled within two hours of the scheduled appointment time will incur an additional fee of $25 at the time of service.
Excessive Waiting Times:
$15.00 per 15 minutes after the first 20 minutes
For any appointment, if the signer fails to arrive at the scheduled appointment time, our notary public will wait no less than 20 minutes for their arrival before an Excessive Wait Charge will be charged at a rate of $15 per 15 minutes applied to the cost of service.
Payment Methods: We accept cash, personal checks and all major credit cards. For credit card payments a 3% service fee will be applied to the total cost.
Returned Checks: For any check returned a fee of $25 will be applied in addition to any bank fees.
No Notary Fees (Mobile Fees still apply):
There is no charge for notarizing signatures on the vote, whether through mail-ballot identification envelopes or other voting materials.
Further, according to Section 6107, a US military veteran may be exempt from paying notary fees for notarizing an application or claiming a pension, allotment, allowance, compensation, insurance, or any other veteran's benefit.
Schedule Appointment: To make an appointment or to obtain a free quote, call 707-285-7105 or email our office at LegacyNSA@outlook.com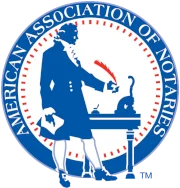 Disclaimer: Notary Public is not an attorney and cannot give legal advice.